The Golf Rangefinder Market is poised for substantial growth, with an estimated Compound Annual Growth Rate (CAGR) of 8.11% expected between 2022 and 2027. This growth is forecasted to result in an impressive increase of USD 256.88 million in market size. Several key factors contribute to this promising trajectory, including the approval of Distance Measuring Devices (DMDs) in golf tournaments, the expansion of golf infrastructure on a global scale, and the continually rising interest in professional golf tournaments.
This comprehensive golf rangefinder industry report delves deeply into market segmentation, encompassing product categories such as laser and GPS rangefinders, distribution channels that include both offline and online sales, and geographic regions spanning North America, Europe, Asia-Pacific (APAC), South America, and the Middle East and Africa. Additionally, the report provides an in-depth analysis of the drivers propelling market growth, the prevailing trends shaping the industry, and the challenges it faces. Furthermore, readers will find historical market data dating back to 2017, offering valuable insights into the market's evolution over the past years.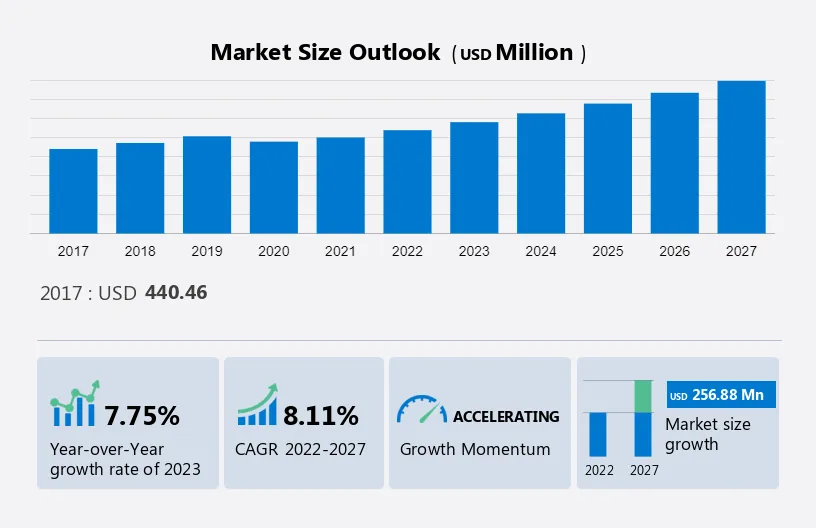 Image Source: Technavio has declared its latest market research report – Global Golf Rangefinder Market 2023-2027
To learn more about this report, View Report Sample
Who Are the Key Players in the Golf Rangefinder Market?
In the competitive landscape of the golf rangefinder market, major vendors are implementing a range of strategic initiatives to bolster their market presence. These strategies include forming strategic alliances, establishing partnerships, pursuing mergers and acquisitions, expanding their geographic reach, and launching new products and services.
One notable player in this market is Garmin Ltd, known for its cutting-edge golf rangefinders such as the Approach Z82 GPS Laser rangefinder.
The market research report provides a comprehensive analysis of the competitive landscape, profiling a total of 20 prominent market vendors. Some of these key players include:
Blue Tees Golf
Callaway Golf Co.
Carl Zeiss Stiftung
Celestron Acquisition LLC
Game Golf Pro
Gogogo Sport
Golfzon
IZZO Golf Inc.
Laser Link Golf LLC
Leica Camera AG
Leupold and Stevens Inc.
Nikon Corp.
Precision Pro Golf
ScoreBand
Shot Scope Technologies Ltd.
SkyHawke Technologies LLC
TecTecTec
Vista Outdoor Inc.
Wosports
These market leaders play a pivotal role in shaping the golf rangefinder industry, contributing to its growth and innovation through their diverse strategies and product offerings.
What Are the Rapidly Expanding Segments in the Golf Rangefinder Market?
During the forecast period, one of the most significant segments experiencing substantial market share growth is the laser segment. Laser golf rangefinders, often referred to as distance-measuring devices, utilize laser beam technology to assist golfers in precisely determining the distance between their club and the target. It's important to note that these devices come with a relatively high price tag, averaging around USD 330.
The laser segment, which was valued at USD 308.32 million in 2017, has consistently demonstrated growth up to 2021. These rangefinders offer a crucial utility by accurately displaying the distance between the golfer's club and the target using laser beam technology. As a result, they have gained immense popularity among professional golfers seeking precise distance measurements. However, it's worth noting that due to their relatively high cost, which puts them out of reach for some, this segment is anticipated to experience slower market growth during the forecast period.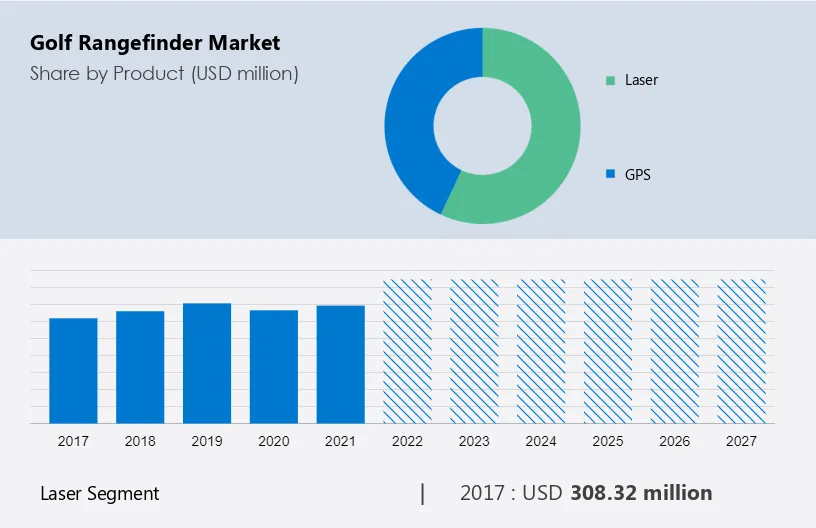 Image Source: Technavio – Rapidly Expanding Segments in the Golf Rangefinder Market
Which are the Key Regions for the Golf Rangefinder Market?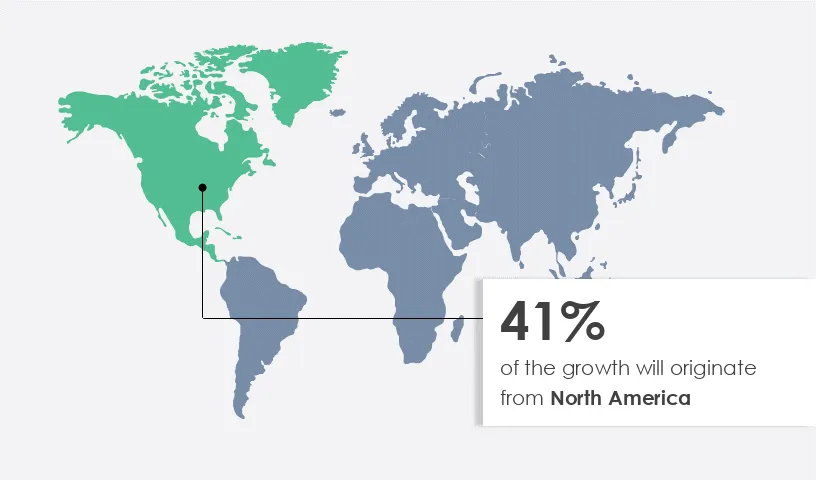 Image Source: Technavio – Key Regions for the Golf Rangefinder Market
North America is anticipated to make a substantial contribution, accounting for 41% of the global market's growth throughout the forecast period. The experts at Technavio have provided a comprehensive analysis of the regional trends and drivers that will influence the market during this time frame.
One primary factor fueling the significant growth of the global golf rangefinder market in North America is the presence of worldwide suppliers who provide essential raw materials for manufacturing golf equipment, including rangefinders. Additionally, factors such as the rise in average income levels, increased purchasing power, and improved job security have resulted in greater expenditures on leisure activities, including golf. This shift in consumer behavior is expected to be a significant driver of market growth in the region. Consequently, the growing popularity of golf in countries such as the United States and Canada is poised to propel the expansion of the global golf rangefinder market during the forecast period.
SOURCE Technavio – Website: www.technavio.com/